JINGXIN®  Quality Assurance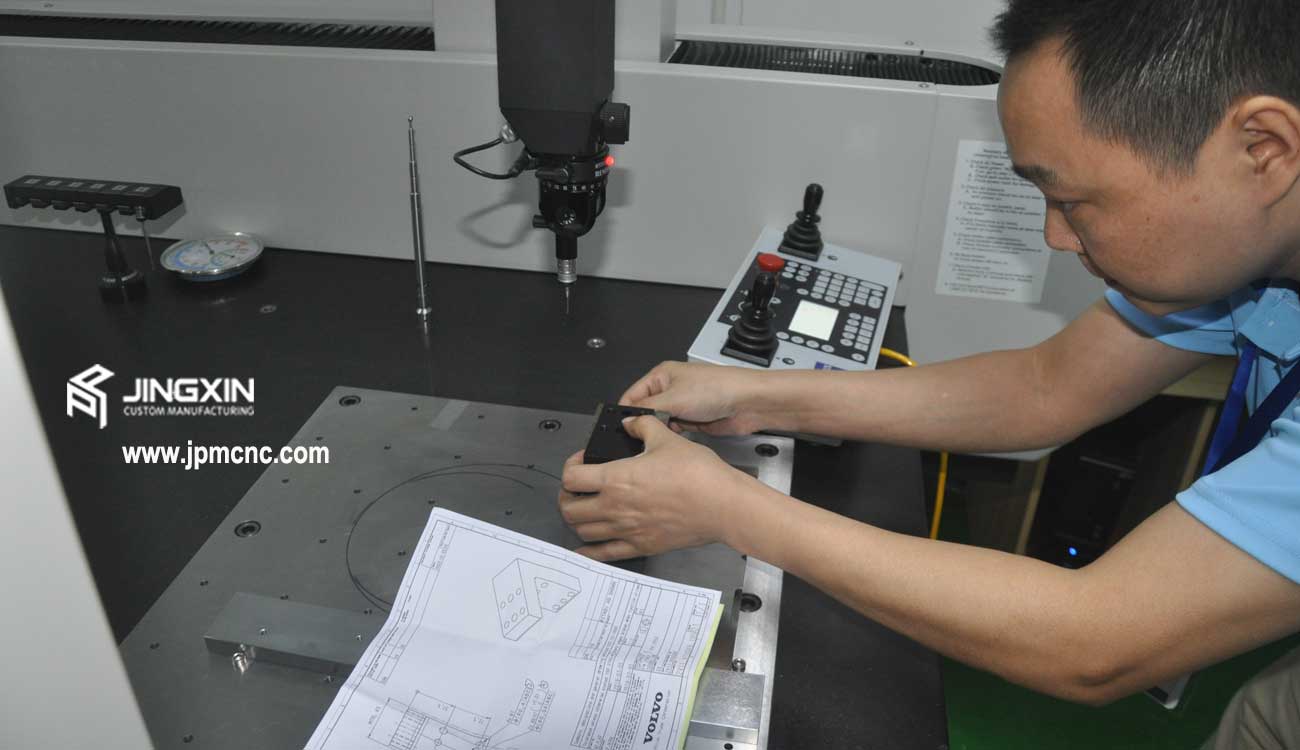 Jingxin® Precision Machinary Ltd, provides custom manufacturing services: CNC machining services, plastic injection molding, metal stamping, metal forming, and rapid prototyping manufacturing which meet or exceed customer requirements. We continually improve its Quality Management System and processes to enhance customer satisfaction.
ISO 9001:2008, ISO 14001 and BS OHSAS 18001 Certification
ISO 9001:2008 standards are widely respected and accepted by public and private sectors both nationally and internationally. These standards apply to the processes that an organization employs to realize its products and service quality.
JINGXIN's Quality Goal:
Sample Approval Rate:>99%;

Mass production Qualification Rate: ≧99.5%;

On-time Delivery Rate:>99.5%;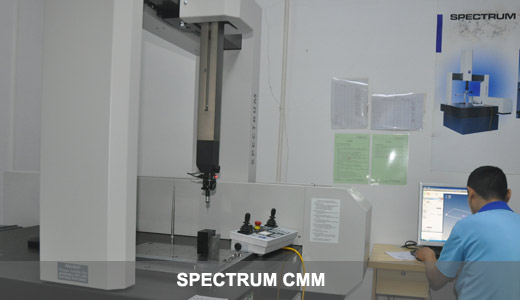 3D Measurement
3D Coordinate Measuring Machine is the product of Mitutoyo. When the workpiece has three axes to be measured, including point, line, plane, circle, oval, cylinder, cone, ball, arc, and keyway etc., once the workpiece has been measured its simple of the geometric element decomposition that is to distinguish how many geometric elements of workpiece composition, so that it can be quickly complete the measurement.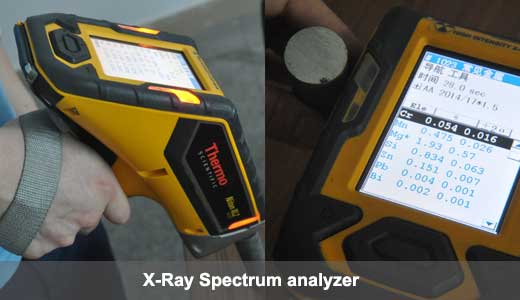 X-Ray Spectrum Analyzer
All Raw materials for customized parts must be tested by X-Ray-spectrum-analyzer in our factory to make sure the material meet with Clients'requirements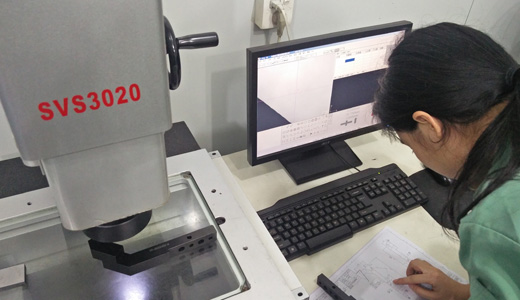 2.5D Projector
Toolmaker microscope is a measuring instrument, which moves stage XY to get the coordinates after the measurement point by means of the amount of movement measurement. The light emitted by light source is projected onto the project screen through the work piece to be measured, which can be dimensioned. Dimensional measurement usually can be included straightness, parallelism, verticality, symmetry, flatness, roundness, concentricity, coaxiality, and other geometric tolerance settings. In addition, it not only can be operated manually by multiple zoom lens system to avoid the lens magnification after the correction, but also can provide a variety of cross-line selections, standard circle and angle lines for fast alignment measurement.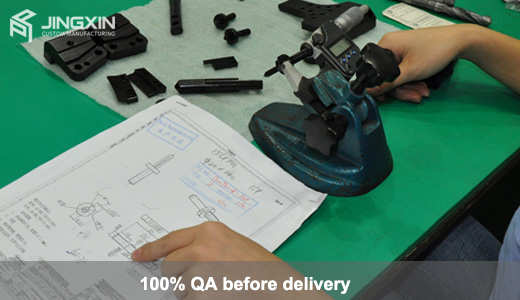 Digital Micrometer Caliper
It is also known as micrometer or microcaliper which is a commonly used of instrument for length measurement. There are many types of micrometer, and the range of measurement and precision is different. The common range of measurement is 0-25mm, 25-50mm, 50-75mm, and the precision is 0.01mm and 0.001mm. The main purpose is to measure the outside of work piece such as the length, thickness, inner and outer diameter in accordance with the different uses divided into the inner diameter of micrometer, the outer diameter of micrometer, and the depth of micrometer.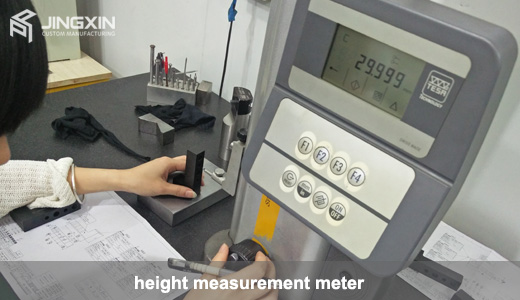 Height Gage 2D Height Measurement System
Height gages are usually utilized measure the distance from some features of a part to a reference surface such as a surface plate. You will be pleased that this is done with exceptional accuracy. In addition,  Get measurements up to the 24 inch range and in 0.0005 inch resolution.
Operating and display unit
Large and clearly defined function keys
Easy to read background lit graphic LCD-Display
Possible to set additional zero points on a work piece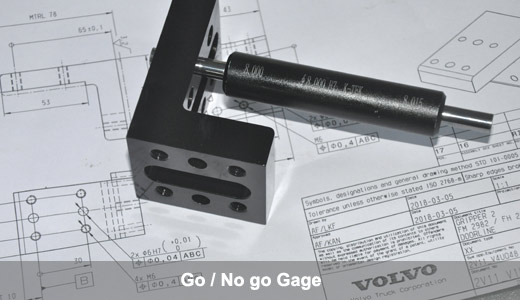 Go/ No Go Gage
This gage will check the holes transition fit comply with H7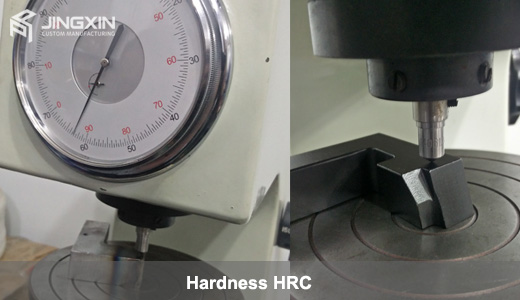 Hardness Tester
we are providing  CNC machined parts with the surface treatment such as Case hardened,  Liquid Nitrided. HRC 53-60,  In order to provide an excellent range to our clients, All parts will be tested by Hardness tester before delivery.
Inspection & Quality assurance
Project Review
Review All requirements
Lead Time
Shipping Methods
Raw material
Packing design
order confirmed
Project Execution
Production plan
Manufacturing process Flow
CNC programme
Choosing Manufacturing tooling
Meeting for new projects
Release standard Drawings
Monitoring&controlling
Raw material checking
FQC
Tolerance,Roughness,Hardness
Surface treatment
assembling testing
Function testing
QA before shipping
All function testing
Measurements tolerance
Surface treatment testing
Check All customer's requirements
Packing testing
Testing report & QA reports
Enquiry

Design Source Files(STL、STP etc); Order Quantity; Tolerance Range; Surface Treatment Requirements; Purpose

Project Review & Quote

Sign NDA(non-disclose-aggrement) if need. Project Review By Engineers Follow Up Project all details; Make Quotation for client

Biz Terms

Shipping method & documents; Term of Payment; Packaging Details; Delivery Date,etc.

Project Execution

Production Plan; Workflow & Process Control; Monitoring in whole procedure. Feedback to Client continually.

100% QA before Shipping

All Functions Testing; Surface Testing; Go Through All Project Details; Packing Testing; Testing & QA Report.